Today we have Harley here from Harley and Jane. I loved reading her post because it sounds like a question I have had about 10,000 times. In fact, I can even see myself buying this exact dress and wondering if I should keep it. I can't wait to see what you guys have to say!
***
Should I keep this dress?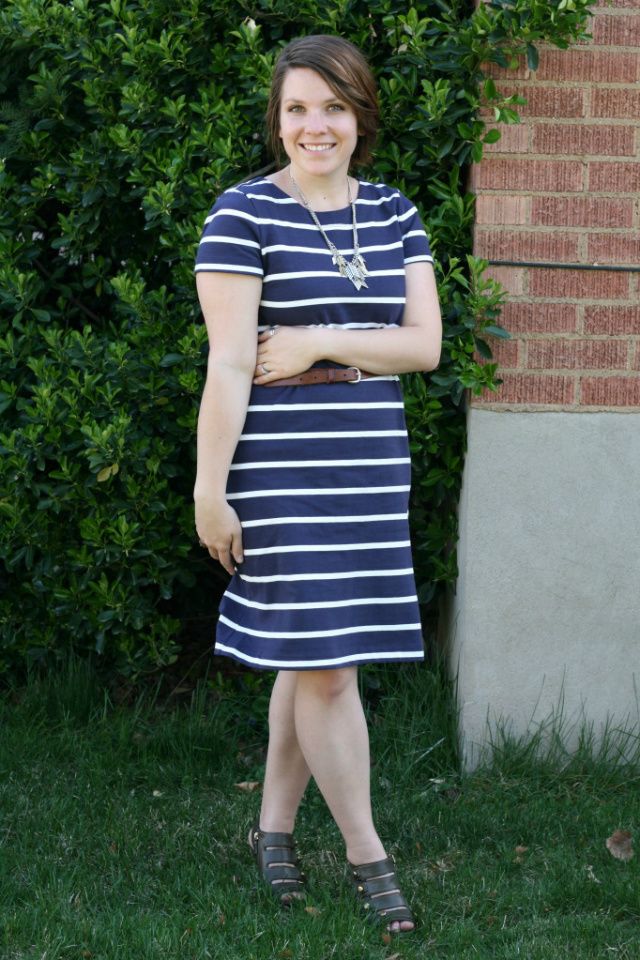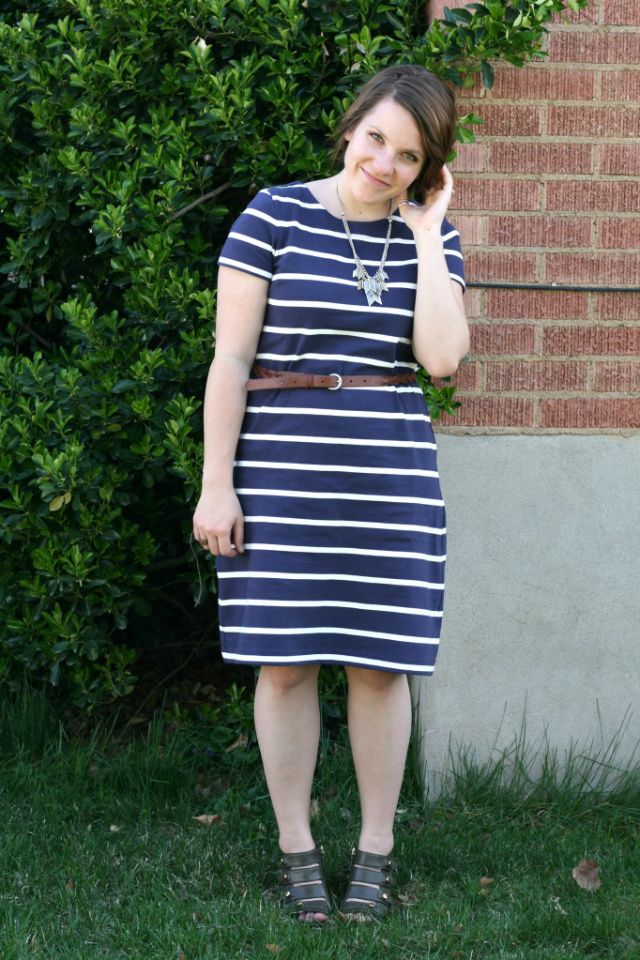 I am feeling kind of lukewarm about the thing. In theorey this bad boy should be right up my alley. And it was. I MEAN I BOUGHT IT. But now that I am at home and not in front of those magical dressing room mirrors at the GAP I am second guessing myself.
Pros: Great length and sleeves. Cons: Horizontal stripes do nothing for my hips. What do you think?
***
Have a question for the Duplex? email us at Asktheduplex@gmail.com